Cloud Services
---
You need access to vital health information wherever you might be, at a moment's notice. Our secure cloud services give you round-the-clock access to this critical information without any burden on your IT staff.
RELIABILITY

Operate without interruptions on our High Availability cloud

SECURITY

Work with confidence with our FERPA/HIPAA compliant EHR

OUR SERVICES

Enjoy 24/7 web access and work smarter with cloud services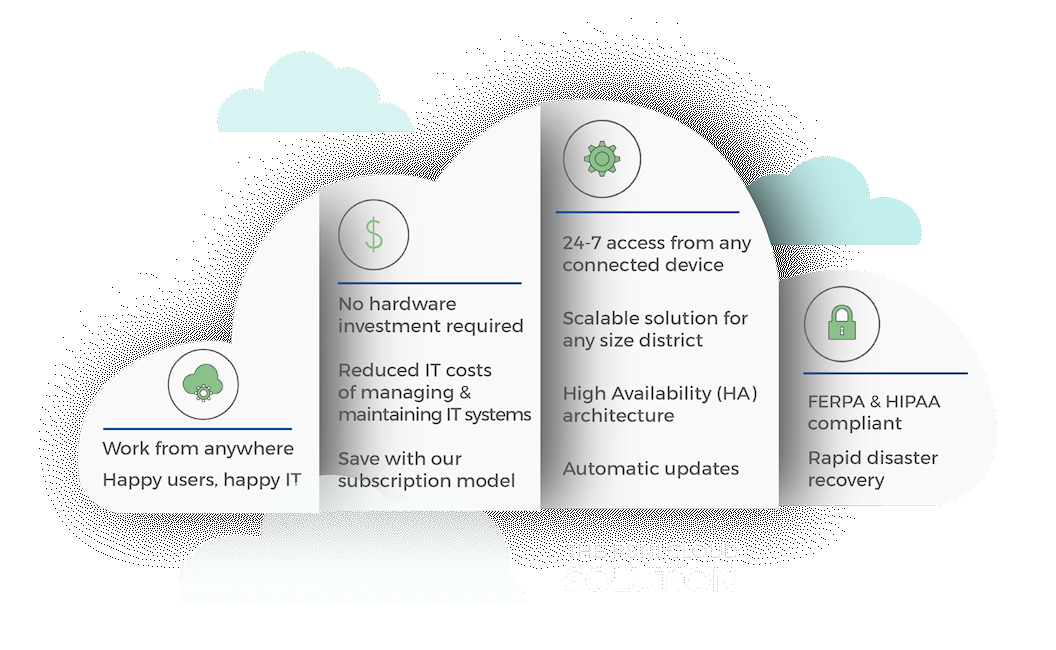 In 2011, PSNI made the critical business decision to invest in our own private cloud.
A private cloud delivers all the agility, scalability and efficiency of the public cloud, but also provides greater levels of control and security, making it ideal for districts that are subject to strict regulations and governance obligations in regards to student health data. Whereas on a public cloud, performance issues are often experienced due to competition by others on the same host, a private cloud is dedicated to a single application and performance, which can therefore be optimized- resulting in better reliability and less downtime. Your students' health data is of paramount importance, and we don't entrust this to a third party.
PSNI's data center was designed from the ground up with the goals of reliability, security, and high availability. Our data center is a secure, multi-server environment with efficient load balancing, effective firewalls, and resource management. It allows for several components to go offline without any disruption to customers, resulting in virtually no downtime.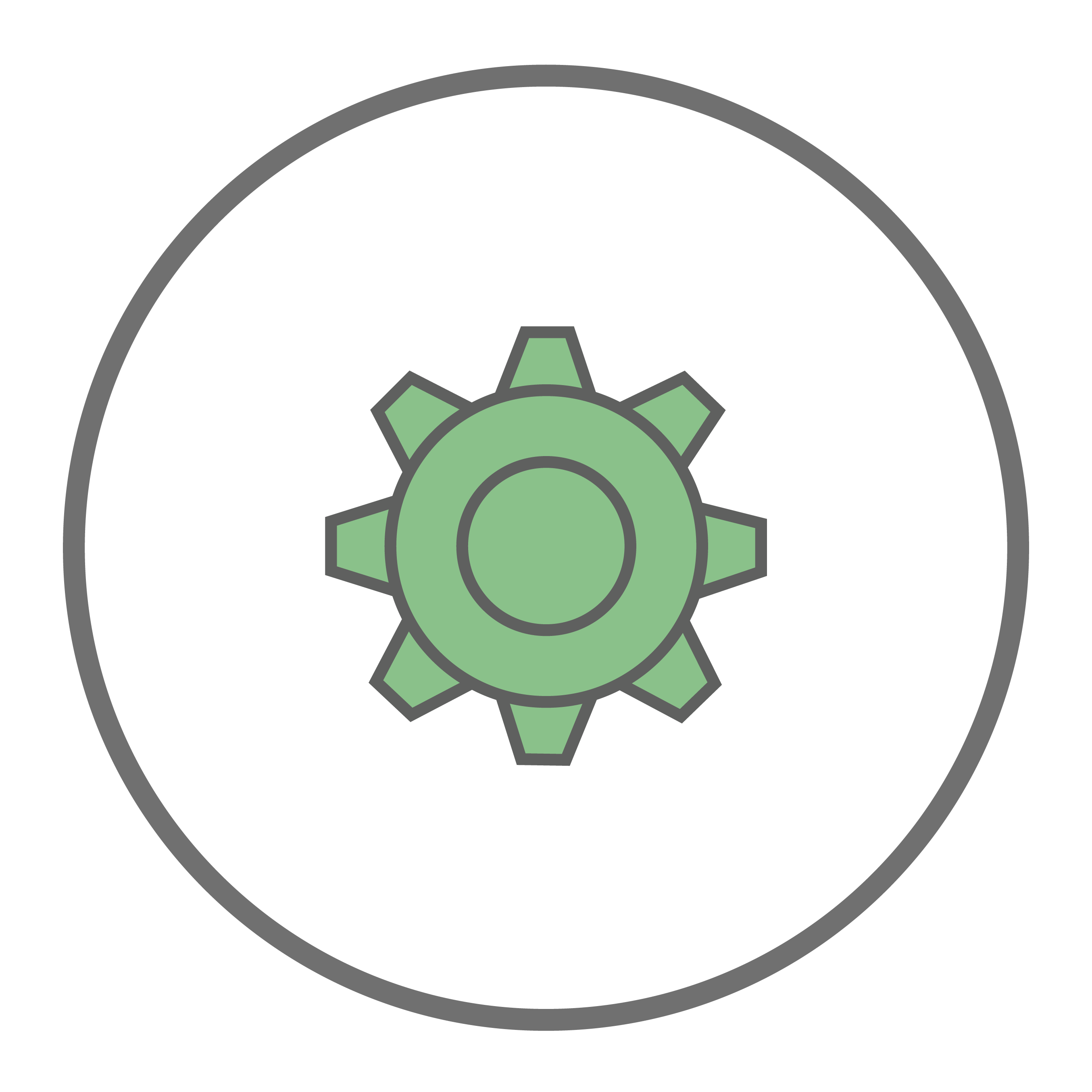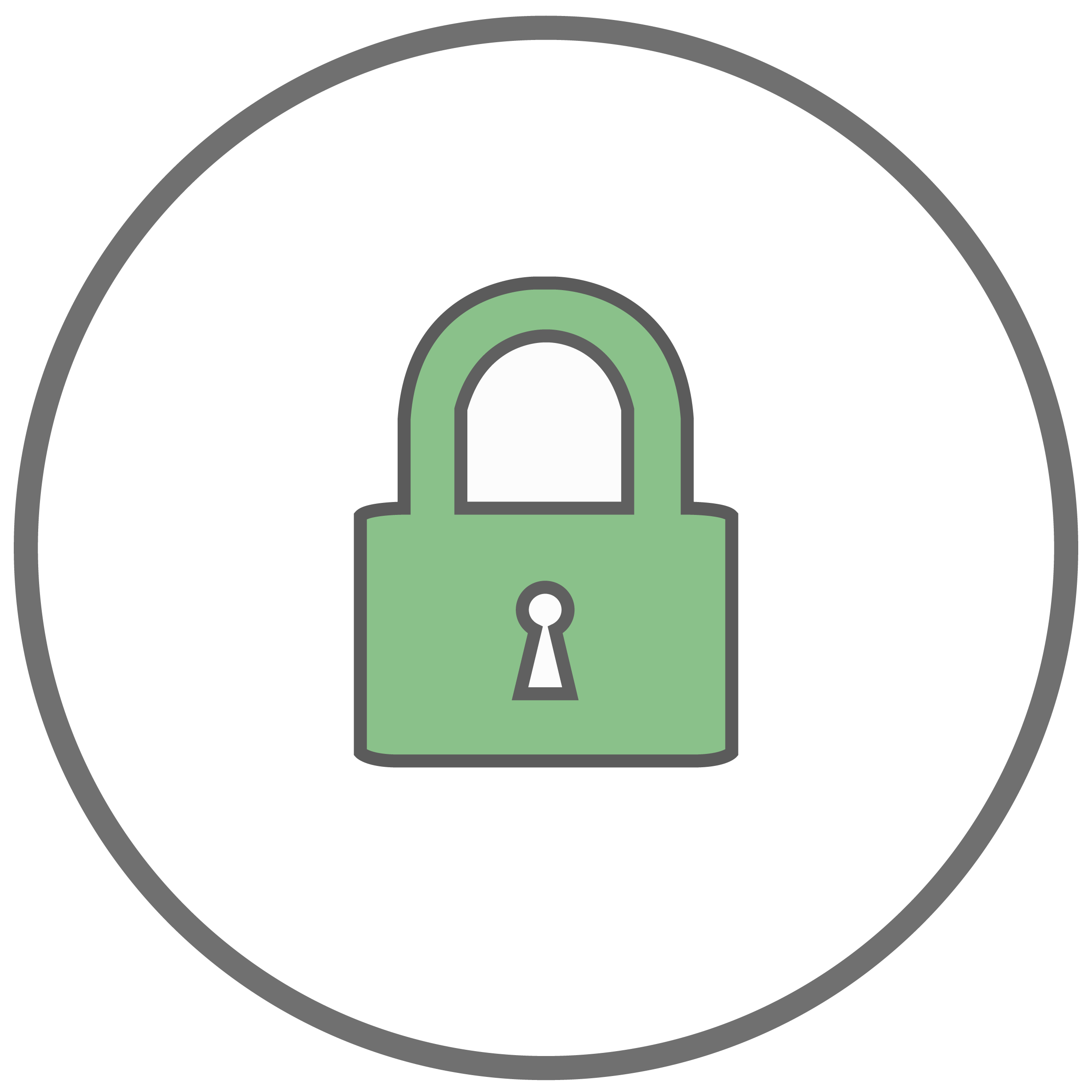 The security of your student health data is our top priority. We understand that confidentiality is of the utmost importance. To safeguard this information, we follow the data security practices recognized by the SSAE 16 security protocol. This bank-level security along with our high-level encryption methods, renders data unreadable- even if a security breach occurs. In addition, we maintain full FERPA and HIPAA compliance, ensuring that data remain secure and protected at all times.
Safe offsite data storage- no one outside of your selected users can access your data

Unique individual login/password for each user

Audit trails and system access history

System log-off after pre-set length of inactivity
We host SNAP Health Center in our own state-of-the-art data center, saving you the hassle and expense of hosting the solution yourself. You can access SNAP Health Center from any device with an internet connection and an HTML5-compatible web browser.
Our highly reliable and scalable cloud services give you instant access to the latest software updates. Our highly skilled IT staff maintains and monitors the system 24-7, which dramatically reduces the workload for your own technology staff. If there is a fire or natural disaster in your school or district, you won't lose any essential data.
With our secure cloud hosting services, your startup costs are minimal, and we follow the highest industry standards.
24-7 web accessibility

FERPA & HIPAA compliant

High Availability (HA) technology

Quick & simple implementation

Scalable for any size district

Reliable data backup

Automated software updates

Disaster recovery services